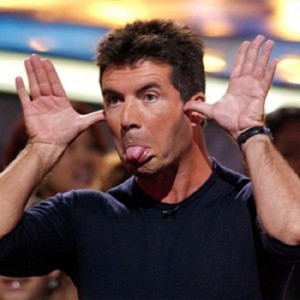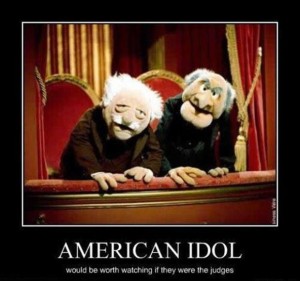 American Idol (AI) is one of my favorite shows of all time.  I love it.  This brings me lots of grief from my friends.  Taunting.  Rolled eyes.  But I don't care.  With the finale looming soon I thought it would be a fitting topic.  In addition to the weird, awkward bizarre auditions, AI has discovered some of our country's best musical talent of the last 10 years.  But there is another side of AI that is kind of like a secret weapon.  This secret side sometimes makes me cry while I'm watching it.  It is watching people find they were "born to do."  Especially young people.  It touches me at a deep level.  One month they are working at Cookout (not that there's anything wrong with that—the shakes are great!) or drowning in math class, and then BOOM! one month later they are a bona fide superstar, doing what they were meant to do.  The best is when the contestants don't even know how good they are.  They are almost surprised but it's like something's been nagging at them, a splinter in their soul, and they knew that they were meant for something like this.  "It's what I'm meant to do."  I can't get enough of that.  It's one of my favorite things to see happen in young people's lives.
It's similar to one of the all-time classic movies Chariots of Fire (you've heard the theme song, trust me!) when Eric Liddell, Olympic runner, is talking about whether to move to China to serve the Chinese people or to run.  He is talking about his purpose in life.  And he is talking about finding out what he was meant for. (watch 1 min clip from 0:45 – 1:40 HERE)
So this makes me cry.  People finding out their purpose in life.  Everyone was meant for greatness.  Most people haven't discovered it.  American Idol can teach us about our life as well.  Are there times recently that you have said "I was made to do this" or  "I was born for this"?  If not, why not?  What is it you were made to do?  What changes do you need to make to be able to say this with regularity?
Posts coming in the near future:
Why American Idol is 100x better than The Voice
Why American Idol has done serious damage to our young people. 
More