Dear Dearest ones,
This week has been one of the more exciting of my life. I arrived to Hong Kong last Tues. night after 22 hours of travel, and almost missing my first flight. It was delayed 2 hours on the United app and on the website but when I arrived 1 hour early to the airport, the flight was slated to leave. Fortunately I knew one of the airport employees and he held the flight for me. The passengers almost had a mutiny and turned on me. It was almost Lord of the Flies.
Wed. we took it easy and I hung out with the incredible family of 5 I'm visiting, Paul and Sara Olsen, with Kylie, Curran and Leah and we went into the city and walked around. Then Paul and I went to a rooftop restaurant and had a relaxing cigar.
Thurs., after me sleeping about 4 hours total we went to Macau for the day but didn't play much blackjack as the table minimums were $75. I did do the highest bungee jump in the world at 764 feet. It was wild and I'm still wondering if I should have.
Friday we went to a little beach town called Stanley and then at night went to dinner in the city with Paul and Sara and their friends. It has been a blast. Many funny stories to relay but will save them for later.
Three quick observations:
1. God is on the move, even over here. He is moving mightily in Paul and Sara's church, and also through Young Life that just started last year.
2. The buildings in Hong Kong are very, very high.
3. God's Kingdom includes people from EVERY tongue and nation.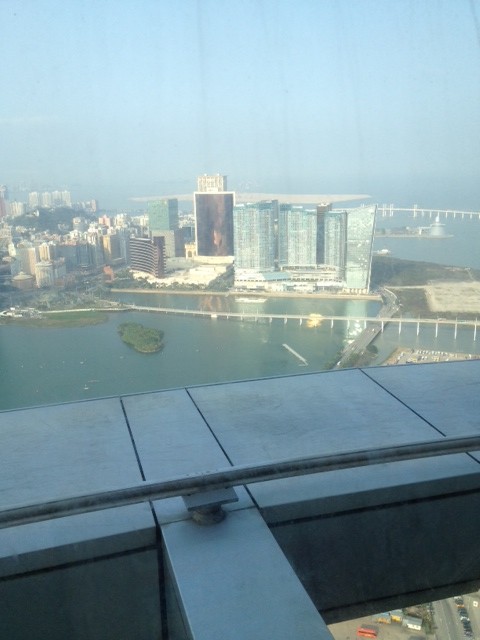 I leave for the airport in an hour to meet up with Jim and Mike and to begin our Young Life adventure in China. Thanks!
pete
More